Top Travel Snacks for the Road
Fifi has packed her car for her yearly visit to Grandmas – and she has snacks.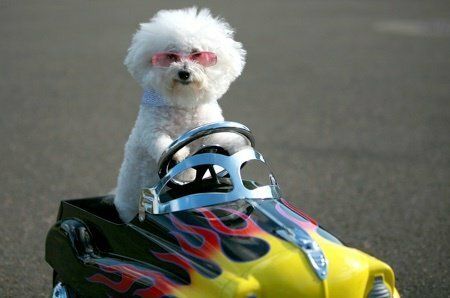 What about you? Supposedly, this is going to be the BIGGEST travel year for Thanksgiving and you need to be prepared. (don't they say that every year?)
Many of us will be behind the wheel on the way to our relative's houses and the temptation to stop at fast food spots will be unbearable. Save up those calories for pecan pie and pack some healthy snacks!
What do I recommend? Make sure you bring something you will eat as opposed to something that you think you should eat. After driving by 50 McDonald's, Burger Kings, Starbucks, etc., you will lose your will power UNLESS you have packed something you love.
Here are my top travel snacks for the road divided into two categories. Things you make before you go (if you have time) and healthy snacks you can buy.
To make:
To buy:
Triscuits, pretzels, or Smartfood (popcorn) are far better than potato chips, Cheetos, or Doritos.
KIND bars that have less than 5 grams per sugar – Dark Chocolate, Nuts, and Sea Salt – is my favorite!
Cheesesticks –you can find them at convenience stores if you forget to pack them.
Cooler full of sparkling water drinks such as Perrier or Polar brands. Perrier has a pink grapefruit flavor that has no added sugar and my kids love it. I found it at Target.
Apples, grapes, mandarin oranges, bananas (you get the picture).
Trail mix – my kids love it if there are little chocolate pieces. Keep in ¼ cup baggies so they don't attempt to eat all of it at once.
What do you pack for road trips?
---
Other posts you might like:
---

It's crunch time, people! Time to replace Cheetos and potato chips with delicious alternatives...
---

After posting about chicken this week, I am ready to talk about a zero meat approach....
---