Why Do We Quit Getting Healthy?
When we started this challenge, I knew I would be moving in the middle of it. Moving, divorce, losing a job, death - these are all on the Top 10 lists of stressful events in one's life.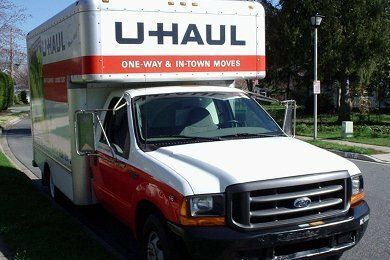 Actually, the move went really well! I had lots of help (thanks, Laura and Micheal!) and I am happy about the new house. You see, I am now a homeowner (my family and the bank, of course). I never have to deal with a landlord again! YEA!
This happiness didn't mitigate the fact that moving is a tough one for the waistline. You lose your kitchen for a few days and take-out is notoriously fatty.
Pizza, donuts, bagels, sandwiches, and just the craziness of packing. Everything gets pushed aside for the goal of getting your crap out the door of your old abode.
I did do ONE thing for myself. During a trip to Target to buy much needed plastic containers, I bought Jillian Micheal's Yoga Meltdown (see below). I did the workout at the beginning of the day. She almost killed me, and I don't know how I found time - but I enjoyed it.
I was SO happy last week after a 2 pound weight loss, and this week I gained it back. Now, of course, I want to quit. This is why diets get derailed. We cruise along - doing the work - and then SOMETHING happens.
That SOMETHING is enough for us to give up our goal.
I find the show The Biggest Loser really interesting. (If you haven't seen it, the show features obese people that enter a contest to get healthy.) The show features a retreat from ordinary life called the "ranch". Who has time for that? I wonder about the contestant's jobs and other responsibilities.
Most of us don't have the luxury of uninterrupted time to make life changes. We need to do it with all of the other stresses that got us into an unhealthy place.
The real heroes aren't the ones at the "ranch", but the rest of us who change despite our circumstances. Though, I will say that to lose 1/2 your body weight is an amazing accomplishment.
So (to quote a reader), life happens.
How did I do?
---
Seven Weeks
175 pounds - (-2 pounds)
38.5 inch waist - (- 3.5 inches)

---
I gained 2 pounds and 1/2 an inch on my waist this week.
How do you keep your good habits despite lots of change?

---
$14.98 $8.50 Buy on Amazon.com
As an Amazon Associate I earn from qualifying purchases.
---
Want to read about snacks?
The Odwalla Smoothie Dilemma
Challenge is Half Done: How are We Doing?
Healthy Beach Snacks
What TO Have for Breakfast