Healthy Beach Snacks
Beach season is starting and its time to pack those coolers and avoid the snack bars at the beach. With a little planning, you can cut your calorie intake and keep looking great in your bikini!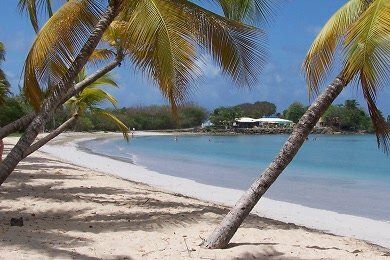 Snack bars at the beach feature the notoriously great junk food for all - hot dogs, Potato Chips, Soda, ice cream, hamburgers....
(By the way, I took this photo from my hotel room window this morning......and then I woke up :)
You CAN do better than the dreaded snack bar! It just takes a little motivation and planning. Be aware that sandwiches tend to get soggy at the beach, so it is probably a better idea to pack crackers.
You can also bring a small jar of peanut butter for dipping your crackers or pretzels. And, don't forget to freeze some plastic water bottles to use to keep your food cold. This way, you can get an ice cold drink!
The best way to plan for snacks at the beach is to keep your snacks in one place - like a small grocery bag - so you can just toss them in the car. Also, a cooler is an essential part of avoiding the snack bar. Below, I have featured a small personal cooler from Amazon.com. I found one at the Salvation Army that I loved and used for years.
What do you take to the beach?
---
currently unavailable Buy on Amazon.com
As an Amazon Associate I earn from qualifying purchases.
---
Want to read about snacks?
A Little Ranch Dressing Isn't Gonna Kill Ya
Snack Girl Challenges Emotional Eating and Loses
DIY Popsicles: A Happy, Healthy Snack
Potato Chip CRUNCH For One Calorie