Winner! and RosyUndPosy Snack Bag Giveaway
Winner! and RosyUndPosy Snack Bag Giveaway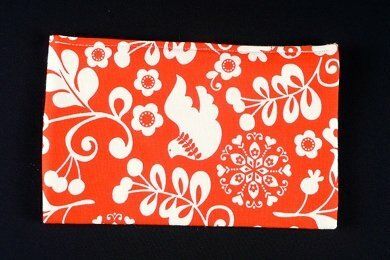 The WINNER of the Eat More Kale's T-Shirt is Candice (via random selection). I asked people to share their most needed vegetable - and here is Candice's:
I just received CPSI's nutritional announcement which lists Kale as the best vegetable based on a equation that measures percentages of daily values of numerous vitamins and minerals. So I'd like to eat more Kale. I'd also like to eat more leafy greens in general like spinach. I tend to have an aversion to them. I'd like to use the shirt as a reward for the recent 80 pounds that I've lost- small is my new size!
Candice, you need to tell us how you lost the 80 pounds. And, please send me a photo of you in the shirt!
New Snack-Bag Giveaway
Snack-Girl's giveaway this week is from: RosyUndPosy
The Rosy und Posy Shoppe features a collaboration of fun designs by a mother and daughter . The duo is located on Vancouver Island in beautiful British Columbia. Here is their mission statement:
We are passionate about creating a 'greener' way to help reduce the enormous amount of plastic bag waste that is created each and every year! Our eco friendly & reusable cloth sandwich bags, snack bags and lunch bags are made with fun cotton prints and lined with 100% unbleached cotton muslin for a completely 'plastic free' alternative. All of our lunch items are constructed using sturdy double french seams, with hidden velcro stitching that is not visible on your outside fabric and top stitched for extra durability and years of use :)

Please join us and help 'reduce' & 'reuse' for a greener planet. Happy shopping!
And, because Snack-Girl loves new ideas:
Please tell me what snack you think should be featured on this site below for a chance at winning this snack bag.
---
What will I win?
The snack bag photographed here from: RosyUndPosy
How do I enter?
Comment in the box below about a new snack for Snack-Girl to feature.
Additional Ways To Enter:

Follow Snack-Girl on FaceBook.

Post this page to your FaceBook profile.

Follow Snack-Girl on Twitter

Tweet this post (use the Tweet Button in the Share Box at the top of this post).

Snack-Girl can follow and count all the additional entries using magical website tools.
Am I eligible to enter?
Anyone with a valid e-mail and a U.S. mailing address is eligible.
When do I find out if I am the winner?
The winner will be announced on January 14th, 2010. You will have 2 weeks to e-mail us back with your home address so we can mail the prize.
---
Want to read about snacks?
How to Replace Butter without Sacrificing Flavor
How to Eat More Vegetables
A Dip that Won't Kill You
Quick and Healthy Pizza