Healthy Thanksgiving Recipes
I happen to love Thanksgiving because I love food (and having the day off).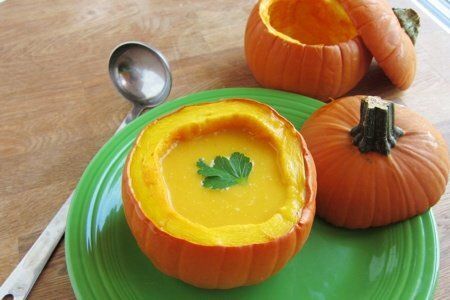 As the big bird day approaches, remember you can buy the entire meal at Whole Foods and heat it up or go out to dinner. You don't have to cook it unless you love it and have the energy.
My husband does most of the work so I ask him every year if he wants to go out. He is shocked by the suggestion. He loves cooking up a storm (I just wish we could hire someone else to clean up the storm).
The Calorie Control Council says that the average American will consume 4,500 calories on Thanksgiving Day alone so it might be a good idea to try some lighter options.
There is a delicious "Almost Cream of Mushroom Soup" and in my book that would be a wonderful starter – only 167 calories for 2 cups and you might eat less of the heavy stuff if you have some healthy soup. I also include a healthier mashed potatoes recipe.
Here are some great side dishes, tips, and desserts:
Please share your favorite Thanksgiving tip or recipe.