Try To Mix it Up With Some Healthier Holiday Treats
Snack Girl realizes the point of holiday parties is to indulge. My issue is the amount of indulgence.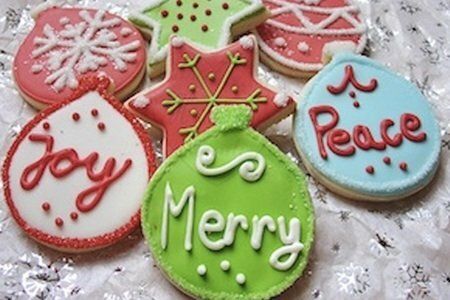 Today at the supermarket, I found myself picking up holiday cookies (and putting them down), eggnog, candy canes, Hershey's kisses, and assorted other stuff that I won't mention here. Oh wait, a Poinsettia!
I didn't put down the eggnog, candy canes, or Hershey's kisses. I intend to share them.
Really.
Let's say that you intend to stay on the healthy train during the holidays. How do you do it? Here are some ideas to infuse a bit of nutrients into the festivities, but are fun and delicious.
What do you bring to holiday parties?
---
Other posts you might like:
---

Thanksgiving is a few days away and you will probably be swimming in food. To relieve some of the guilt of excess, I suggest donating to your local food bank....
---

Yeehaw! It is time to get ready for the big event. I haven't planned a thing so I hope the rest of you are ahead of me....
---