How To Cook Healthy When You Are Single
I happen to love it when people send me questions that I can attempt to answer.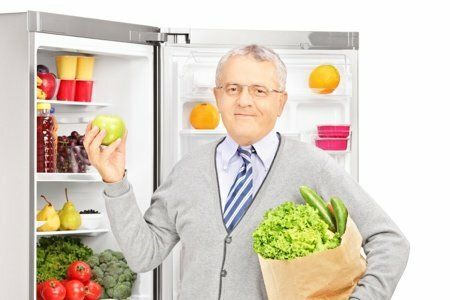 Do I always know the answer? No, but I love a challenge.
This e-mail came from Malvin:
As a retired Military Officer, Widowed & Single, I like to get more information on: Foods for Widowed & Single advanced in age people like myself. I find it not so easy to go shopping and buy food(s) for a single person.
I can't help but want to try and help him. As I try to put myself in his shoes, I am amazed at how hard it can be to buy a small amount of food. Have you seen a bag of chips at Costco?
But, Malvin doesn't want to buy chips. He wants to be healthy or he wouldn't be reading Snack Girl. Here are some ideas for the single shopper and home cook:
Do you have any suggestions for Malvin? Please share. I am sure we could help each other with this challenge.
Here is another resource: WebMD Single Person Food Tips
---
Other posts you might like:
---

Like this guy, I spend a lot of time looking at packages in the supermarket....
---

Snack Girl has an aversion to shopping. I hate the indecision, time, and money involved....
---