Why Did Weight Watchers Change Its Points Program?
You probably all know by now that Weight Watchers revamped its famous "Points" program into "PointsPlus".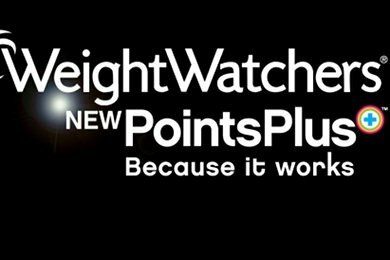 Check out my list of Smart Points Recipes for inspiration! The recipes are listed by Smart Points value to help you in your quest for staying on plan.
Snack Girl tried Weight Watchers about 5 years ago. I found it helpful because it woke me up to the amount of calories in my favorite treats. A donut was counted as 6 points and I only had 24 points to eat in a day!
It became much easier to avoid donuts when I realized that 25% of my daily calories were going to go to that donut.
But, one thing mystified me about the program.
Weight Watchers would allow me to eat 4 donuts for my 24 points. As long as I remained below their calorie limit for the day, it didn't matter what I ate.
I was lucky enough to get a chance to interview Karen Miller-Kovach, MBA, MS, RD about the new program. She is the chief scientist and general manager of research & development for Weight Watchers.
Snack Girl: Why did you change the POINTS Weight-Loss System?
Karen Miller-Kovach: We've learned so much more in terms of weight management since the original POINTS system was developed 13 years ago.
It was critically important looking at 2010 and beyond, that are our current methodology reflect the latest research.
Snack Girl: One change that I noticed is that a banana (100 calories) is now zero points. A 2 ounce Deep Chocolate VitaMuffin is now 3 points (also 100 calories). How are the calories in a banana different than the calories in the Vitamuffin?
Karen Miller-Kovach: Most adults don't eat enough fruits and vegetables. So our strategy was to assign these foods a PointsPlus value of 0 to encourage more consumption of these very nutritious foods that are also very filling.
That being said, these foods do contain calories so we've factored that into the calculation of a member's daily Target (the number of PointsPlus values they are assigned per day), so that a PointsPlus value of 0 can be assigned and member's will still successfully lose weight.
Snack Girl: Is this program going to help people lose weight AND eat healthier?
Karen Miller-Kovach: PointsPlus is a guidance system that makes the healthy, satisfying choice the easy choice.
While the environment today makes it hard to make the right food choices, the new PointsPlus program guides people towards making smart, healthful and satisfying choices to lose weight without having to think a whole lot about it.
Snack Girl: What is the Weight Watcher's philosophy about snacking?
Karen Miller-Kovach: The Weight Watchers approach does not say what you can or can't eat but provides information, knowledge and tools to help people make healthy eating and activity decisions that are right for them.
The PointsPlus program leaves room for indulgence, making the program livable and flexible to ensure members do not feel deprived.
Snack Girl: What is your favorite snack?
Karen-Miller Kovach: Sliced apples with peanut butter
Mine too!
I decided to calculate the PointsPlus value for some of the snacks on Snack Girl:
Homemade Kettle Corn Recipe - 2 Points+ per serving
Fudgsicle Review - 2 Points+ per popsicle
Pickled Carrots - 1 Points+ per serving
Apple Peanut Butter Oatmeal Recipe - 7 Points+ per serving
These recipes are developed by Snack Girl and are not endorsed, sponsored or approved by Weight Watchers International, Inc. Points values are calculated by Snack Girl and are provided for information only.
If you want to learn still more about PointsPlus, my pal Danica of Danica's Daily does a great job summarizing the new program here: Weight Watchers Points Plus - The New Program.
Have you tried the new Weight Watchers? Please share. Do you want me to include the PointsPlus number on my snacks?
---
Other posts you might like:
---

One of the biggest complaints about the new Weight Watchers PointsPlus program is that it is harder to figure out the Points value than it used to be....
---

Snack Girl has had a free subscription to Weight Watchers for a couple of months now, and she is ready to tell her story...
---