Winner! and New Snack Bag Giveaway
The WINNER of the Naturally Adorable's snack bag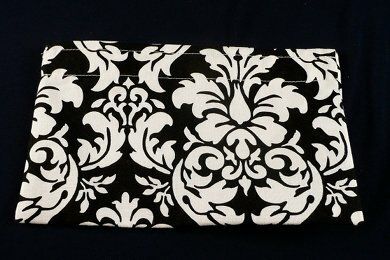 is Katherine (via random selection). I asked people to share their holiday traditions - and here is Katherine's:
The last few years we have been going into NYC and having our Christmas dinner out. The last couple of years have been a great Vietnamese place in Chelsea; before that is was Chinese.
Thanks for sharing, Katherine. I can see how going out in NYC (instead of cooking for hours) could be incredibly relaxing and celebratory. All of the contest entries were lovely and fun to read - see here: Winner of SodaStream and New Snack Bag Giveaway
New Snack Bag Giveaway
As we come up to New Year's it is time to reflect and plan our "new" selves. I plan to be more green - and to remember my reusable bags when I go to the grocery store. It REALLY irks me when I leave them in the car (argh).
Snack-Girl's giveaway this week is from: Its A Ten
Her snack bags start at $3.50 and are just adorable.
---
Tami shared with me her reasons for making snack bags:
I started making reusable bags a couple months ago simply because a good friend of mine asked me to. Her husband had bought one and paid close to $10 for it. She thought that was a little outrageous and asked if she thought I could make them for less than that. So I went to work...luckily I have a fairly large stash of designer fabrics and many years of sewing experience under my belt, so putting a few together for her was a breeze. (I have two little girls and have made them little purses using the same concept as my baggies. Only with the baggies I increased the length of velcro across the top and did not have to add a handle.) I then showed them to a few of my other friends and got rave reviews and decided to add them to my Etsy shop. Since then, my friends have continued to order and I am now getting orders on Etsy.
Being a stay at home mom with 2 kids who are not in school yet, I find that sewing is something that I can do with my girls playing in the next room or after they've gone to bed for the night. Plus they are both becoming very interested in sewing. My 4 year old already wants a sewing machine like mommy's for "my 5 birthday"...those are her words! Its exciting to be making (and using myself) something that is good for the environment Prior to using my bags I would use at least 3-4 plastic bags a day because each of my girls wanted their "own" snack bag. I can honestly say that I know I haven't used near as many plastic ziploc bags since I've started making my Sak Saver Baggies!! (Note: I still use plastic ziploc bags for overnight storage in the refrigerator or freezer)
---
My resolutions include to make more stuff myself this year - mostly food :)
Please share your New Year's Resolution below for a chance at winning this cool snack bag.
---
What will I win?
The reusable snack bag photographed here from: Its A Ten
How do I enter?
There are 2 ways to enter. A comment here is one entry and sufficient for the contest:
Comment in the box below about your New Year's resolution AND
Tweet this post. Please use the Tweet Button in the Share Box above or go on your profile on Twitter. Make sure that you use @Snack_Girl_ so that I know you tweeted and can count your entry.
Am I eligible to enter?
Anyone with a valid e-mail and a U.S. mailing address is eligible.
When do I find out if I am the winner?
The winner will be announced on December 31st, 2009. You will have 2 weeks to e-mail us back with your home address so we can mail the prize.
---
Want to read about snacks?
How to Replace Butter without Sacrificing Flavor
How to Eat More Vegetables
How to Survive Holiday Parties
Quick and Healthy Pizza