It's Time.....
Looking for a way to feel good this holiday? Try these 2 things: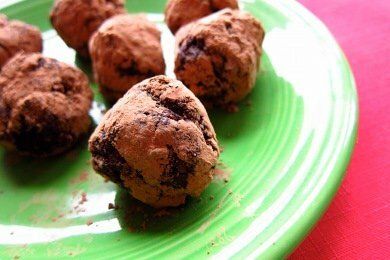 Serve healthy party snacks
Below is a list of easy, healthy, party snacks that are favorites of Snack Girl readers. My suggestion is to go ahead and serve the calorific favorites (seven layer dip anyone?) AND some healthy stuff. Your guests with thank you!
Your friends and family will also thank you if you share Snack Girl with them. All you have to do is send them the link to this post (or a favorite post of yours) and tell them how much you love reading this blog.
As of this date, over 16,000 people follow Snack Girl because they need healthy snack ideas, advice, and reviews. Here is some reader love:
From Sherry:
Yahoo and Amen! What an awesome site! Are we in a wellness revolution or what? I teach individuals, families and small groups on how to have diet and lifestyle be their number one health strategy! And we offer an easy way for people to get the nutrition of fruits and vegetables every day. Everything that you are promoting! You go girl!
From Mary Ann:
I am so impressed with your website. I am working toward becoming healthier and need practical advice. I find all the "healthy" foods so confusing in the store because as you said they try and make it a selling point, but they aren't always what they are advertised to be.
From Jenna:
Love your site! Your posts are informative and digestible. I love your applicable information and your explanation of how easy it is to make better eating decisions. Thank you!
And, no, these are not my friends writing these :)
Thanks for taking a few moments to share Snack Girl (via e-mail, Facebook, Twitter, carrier pigeon, whatever!).
(or you can use this link: Share Snack Girl)
---
Top Party Snacks From Snack Girl

Savory


Kale Chips


DIY Microwave Popcorn: Healthy, Yummy, and CHEAP


Replace Mayo With This Healthy Spread


Replace French Fries with This Easy and Healthy Snack


The Tiniest (and Yummiest) Pizzas on The Planet

Sweet


Give the Gift of A Healthy Snack (Your Friends Won't Even Know Its Healthy!)


Healthier Brownies With A Secret Ingredient


Got Apples? Try This Awesome Healthy Snack


You Won't Miss The Butter In This Holiday Banana Bread

Please share any favorites that I left out.
Want to read about snacks?
A Holiday Snack From Bran Appetit
Are Whole Wheat Ritz Crackers Healthy?
Heavenly Fresh Ginger Cake From David Lebovitz
Love Sliders? Here Is A Healthy Version