Kashi Cereal Bars - Are They Healthy?
Cereal bars are a grab and go meal for many busy people. They make it easy to get out the door when time is running short.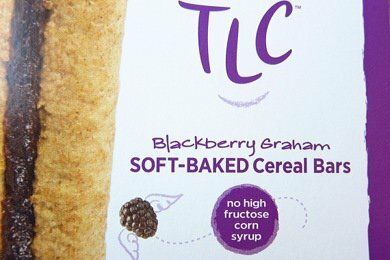 Joanne, a mother of a two year old, posted this question on Snack Girl's Facebook wall.
From Joanne:
I love your site and would love to know what you think of Kashi's TLC cereal bars. My 2 year old loves them and often requests them for breakfast. She doesn't like breakfast usually but will eat these. I worry they are not as healthy as they seem.
I hear you, Joanne. Every time I pick up a product from Kashi, I don't know if I am getting something crappy like Kashi Go Lean Crisp! or a healthy choice like Heart To Heart.
So, I took a look and taste of the Kashi TLC Soft-Baked Cereal Bars and they taste like a squishy oatmeal cookie.
Let me just preface by saying I NEVER want to make a parent feel bad about what they feed their kid. My four year old ate pumpkin pie yesterday for breakfast, and I'm not apologizing to anyone.
The problem with these cereal bars is (you guessed it) sugar. Personally, for breakfast, I would like this to match the nutritional components of a healthy cereal which I have outlined here: Candy or Breakfast? Evaluate Your Cereal.
So, that would mean that we would want the first ingredient to be whole grain, 5 grams of sugar or less per serving and four grams of fiber. So, the first ingredient is the "blackberry filling", there are 9 grams of sugar, and three grams of fiber.
Which reflects that this is a pretty healthy cookie! But, not something I would want to serve at breakfast EVERY day (maybe just twice a week?).
Here are some stronger choices that your two year old might eat:
My kids only ate white food when they were two. ARGH.
Please share any other kid-friendly breakfast options for Joanne.
Want to read about snacks?
Are Whole Wheat Ritz Crackers Healthy?
It's Time.....
Lessons From a Coconut
Love Sliders? Here Is A Healthy Version