Top Ten 100 Calorie Snacks
100 is a magical number for some people. An entire snack product industry is based on this concept of a 100 calorie snack.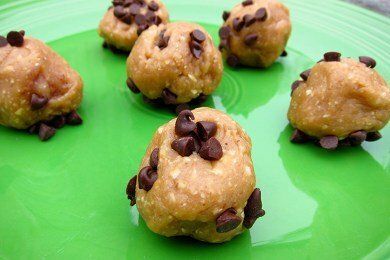 I think that for dieters, 100 calorie snacks are great because they are pre-portioned. Hey, you know what you are getting! The problem is that many of the packaged snacks in this category aren't nutritious and they taste....well....yucky.
In fact, I nominated a 100 Calorie snack pack for "Worst Snack of The Year in 2010" see here: The Worst Snack of 2010.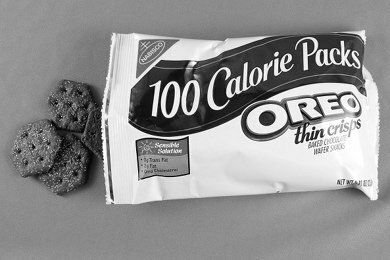 Seriously, does that package up there look appetizing?
If you want to keep your snack around 100 calories (which is a perfectly reasonable idea), you have many options other than this ugly package of junk food.
I have created a list of over 118 100 calorie options - And, yes, you have to make these snacks :(
Why make your own?
You will save money (those 100 calorie snack packs are not cheap).
They will taste good.
You will become greener (less packaging).
And, you will honor your body by making a NUTRITIOUS snack.
I chose these 10 because they are my favorite 100 calorie snacks - and they represent a nice variety of foods you could eat:
1.

Wow Your Friends With The World's Simplest Cookie Recipe
2.

Mix Pancakes With Oatmeal And You Get A Super Breakfast
3.

Create A Better Snack With Carrots
4.

A Lot Less Float For Your Boat (Awesome 53 Calorie Dessert)
5.

Elegant, Easy, and Under 100 Calories
6.

Give the Gift of A Healthy Snack (Your Friends Won't Even Know Its Healthy!)
7.

Love S'Mores? Try This 52 Calorie Treat
8.

A 100 Calorie Pizza That Will Rock Your Sox
9.

How To Make Dark Chocolate Last Forever
10.

Kale Chips: Believe The Hype
What is your favorite 100 calorie snack?
---
Other posts you might like:
---

What are that fork and knife doing? Is that legal?...
---

It is not easy to combine the words "chocolate" and "100 calories" in the same sentence. While Dark Chocolate is nutritious, you have to be careful with the quantities....
---