For The Love Of Apples
The orchards here in Western Massachusetts are laden with apples. It is a dreamy time of year to be in New England.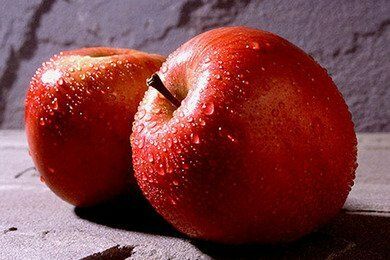 Even if you live in West Palm Beach, it is time to eat some apples. I'm sure the Sunshine State is importing some fresh apples for baby boomer consumption.
My favorite way to eat an apple is just with a little peanut butter (see: How To Choose Healthy Peanut Butter).
My kids LOVE to use an apple slicer so they get these perfectly shaped apple pieces - and they made their own snack!
Here on Snack Girl, I have featured a bunch of apple based snacks to keep you from getting bored with apples. My personal favorite is the "Naked Pie" because I don't have to make a pastry crust to create an apple pie! You also avoid the 8 tablespoons of butter in the crust.
I hear that having an apple slicer, peeler, corer is a great way to process apples. I don't own one, yet, but with so many apple orchards close by - I may have to get one to start cranking out the apple treats.
Here are some Snack Girl apple favorites - all are HEALTHY and fun ways to serve apples:
Do you have a favorite way to cook and/or present fall apples?
---
currently unavailable Buy on Amazon.com
As an Amazon Associate I earn from qualifying purchases.
---
Want to read about snacks?
Support Healthy Snacking With A Snack Station
Embrace Fall With This Pumpkin Themed Skinny Drink
Looking For A Healthy Halloween Candy Option? Problem Solved!
Dress Your Oatmeal Up For Halloween