Top 5 Soccer Snacks
Soccer moms are asked to bring snack to fuel their little athletes. Recently, through Twitter, I received a plea.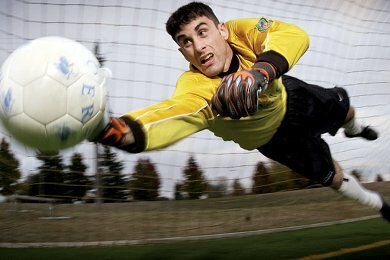 From MamaBeard:

Help! Son has soccer tourney on Sat. Noon-10 p.m. What are ur 3 fav on-the-go snacks that I can share w/all my soccer mom friends? Thx!!
Wow, an all day tournament! That is fantastic. I used to play a sport called Ultimate, and our tournaments ended at 6 PM or so. (I guess they have lights on the fields).
Okay, I have a few suggestions for snacks to keep these budding soccer stars going. If you have time, you can make:
Otherwise, the usual suspects are great and helpful for a long day of running around:
Just bring a cutting board, a knife, and some Ziplocs and your child can grab a slice on the go.
Energy bars are a tricky subject. I ran all day and never missed them, so I think they are expensive and unnecessary. BUT, if you must bring them, I would stay away from PowerBar and buy:
5.

Lara Bar

Please share your Soccer Snack ideas.
Want to read about snacks?
Feeling Crabby? Try This Cure
DIY Cereal For A Healthy Snack
A 130 Calorie Donut