Top 10 Recipes of 2012
I love top ten lists. They make life so easy!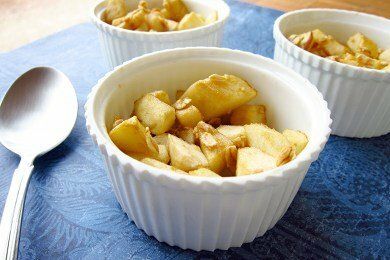 No need to slog through an entire pile of stuff, just check out 10. The recipes below are the top 10 recipes here on Snack Girl for 2012.
They were chosen, not by me, but by you. How did you do it? I have a program that allows me to analyze how many visits any one page of mine receives over time. I looked back over the year and found the ones that were viewed the most.
Pinterest started to be a big factor this year so I believe the recipes with better photos had an advantage over the ones with crappy photos. Oh well.
Am I happy with this list? Well, it is a bit skewed to sweets - and BEETS did not make the list, but I am proud that (for example) over 25,000 people checked out my apple crisp recipe.
If your favorite recipe isn't here, go back and find it, pin it or share it on Facebook. It just needs a little push to get it to the front of the line.
1.

Healthy Apple Crisp Recipe **VIDEO**

2.

A No Bake Cookie That Salutes Fall

3.

An Awesome Portion Control Trick For Homemade Cookies

4.

No Bake Lemon Balls: Healthy, Fast, & Yummy

5.

Turn Dull Beans Into A Potato Chip Replacement

6.

The Secret To Delicious 87 Calorie Cheesecake

7.

This Tuna Melt Is So Light & Tasty It Will Make You Cry

8.

Low Calorie Rice: A Vegetable Makes Life Lighter

9.

How To Make Dark Chocolate Last Forever

10.

Three Tips For An Insanely Delicious Chocolate Chip Cookie

For those of you who use Pinterest, I made a board with the Top Ten Recipes here: Pinterest Top Ten Recipes Board so that they are all in one place.
---
Other posts you might like:
---

Shhhh....don't tell anyone but it can be easy to be a vegan. Why?....
---

Does your family start to complain when you suggest the same thing for breakfast every morning?....
---