Ten Great Snack Ideas for Summer
Summer is the BEST season for snacking. Snack Girl is so inspired by all the fruits and vegetables that are in season.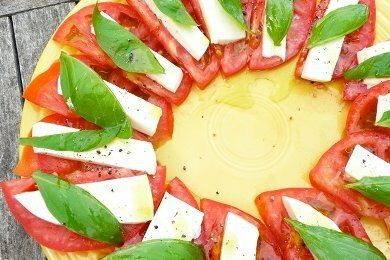 In fact, I found myself with writers block in January when there was like 30 feet of snow piled outside my window (slight exaggeration). Back then, I liked writing about cookies.
I thought it would be fun to rank these summer snack ideas by which are the favorites of Snack Girl readers. I have TWO (count 'em TWO) whole years of writing about snacks under my belt and I can evaluate my posts by traffic.
The posts with the most visits are the most popular. Sometimes, this is because the snacks have been on the site for longer (more time for visits). OR they are just wildly popular :)
The best snacks for summer are simple: watermelon, peaches, strawberries, blueberries, tomatoes, etc. - just munch on them!
These recipes are for those of you who want to dress your summer fruits and vegetables up a bit. A few added ingredients, maybe a little heat, and you have healthy food that is tasty.
Check these out:
10.

Skip The Ice Cream: Grill Your Dessert
9.

Wow Your Friends This Memorial Day With Salad Sticks
8.

A Tomato Salad For Tomato Lovers
6.

63 Calories of Salty, Sweet, Sour, Spicy and Veggie Goodness for a Dime
5.

Elegant, Easy, and Under 100 Calories
4.

Got Watermelon? Try This Awesome and Simple Recipe
3.

Now You Can Eat A Banana Split Without Splitting Your Pants
2.

You Don't Need Sugar For A Refreshing Summer Drink
1.

This Green Smoothie Does NOT Taste Like Grass
I would alter the green smoothie recipe and use FRESH berries (because they are cheap) instead of frozen. This recipe is great for summer because it is refreshing and doesn't have any dairy.
Give them all a try and let me know what you think!
What are your favorite summer snacks?
---
Want to read about snacks?
French Onion Dip With Zero Guilt
How Important Is It To Buy Organic?
Eat Less Meat And Dairy With These Vegan Snacks
Wow Your Friends This Memorial Day With Salad Sticks