Top Ten Healthy Snacks For Game Day
Here it comes again, football season. There are tailgate parties and weekend afternoons spent munching in front of the big game.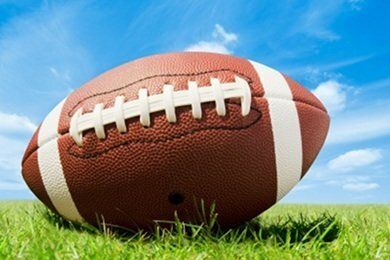 I live in New England and it amazes me that so many people are sitting inside while the weather is like it is in California. Hey, New Englanders! Here is your chance to drive a convertible or take a walk!
Oh well.
While living in Georgia during graduate school, I had a funny experience. I was attempting to finish a dissertation and spending many late nights and early mornings at the university. One day, I walked outside like a mole coming into the light and the smell of grilled meat almost knocked me over. The entire campus was covered with tailgate parties because the Georgia Bulldogs were playing.
I was working SO hard and it seemed the entire world was partying. Why wasn't I invited?
Oh well. Again.
If you are lucky (not like me) and get invited to a party, you don't have to eat junk.
There are four main food groups on game day: pizza, wings, dips, and chips. The key is to replace one or two of these bad boys with a healthy option.
1. Pizza: Order your pizza with lots of veggies (avoid the meat lovers) and you have a pretty healthy option. Try these other ideas if you want to make it SUPER healthy:
2. Wings: I have two recipes for a an updated "wings" –
3. Dips: Obviously, hummus, guacamole, and salsa are healthy choices when it comes to dips. The problem dips are the ones with cheese and sour cream. Stick to crunchy vegetables when you dip and you will consume many fewer calories.
4. Chips: If you love potato chips, they are tough to replace. I like the Cape Cod Reduced Fat chips - I can eat 23 for 120 calories! Try satisfying that salty CRUNCH with roasted vegetables.
---
Other posts you might like:
---

Even if you aren't a football fan, you will probably know when the Super Bowl is being played. The parties are a fun way to celebrate SOMETHING while the weather is cold....
---

Putting the words "healthy" and "holiday" together seems a bit, well, silly. The holidays are a celebration and I love to forget about "healthy" this time of year....
---