Top 10 Lunch Box Snacks 2012
Summer is coming to a screaming halt for families all over the country. Did you notice the advertisements for school supplies everywhere?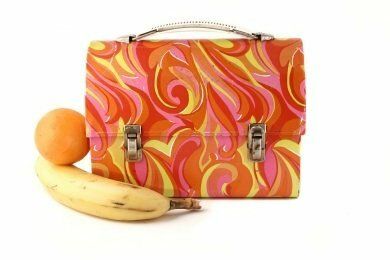 I covered Uncrustables as a start to the LUNCHBOX discussion.
My children are exhausting. They are always demanding that the food in their lunchbox keeps changing. Would I love to pack carrot sticks every day? Yes! But, will they eat them every day? No!
So, I tax my brain about what types of healthy foods to include - and most importantly - I involve them in my decisions. If they "buy in" to a healthy snack, they are much more likely to actually eat it.
I am hoping that as my children get bigger - they will pack their own lunches. This would make my life SO much easier and be good training for when they no longer live here.
The list below is meant to augment the obvious stuff for lunch boxes (apples, grapes, bananas, veggie sticks, whole grain crackers, etc.).
Hopefully, this list will inspire you to keep adding variety so your kids don't start demanding the hamburgers and fries from the school cafeteria.
1.

Heat Up Your Pan And Make Some Healthy Pancakes
2.

No Bake Lemon Balls: Healthy, Fast, & Yummy
3.

Try This Trick For Some Healthy Blueberry Muffins
4.

Spread It On or Dip It: The Best Yogurt Fruit Dip
5.

Return To An Old Favorite Snack (With A Twist)
6.

Make Your Own Gogurt For A Healthy (and Green) Snack
7.

Give the Gift of A Healthy Snack (Your Friends Won't Even Know Its Healthy!)
8.

Simple and Fun: DIY Pizza Lunchable
9.

Love Salted Chocolate Caramels? Try This Healthy Candy Alternative
10.

Lighter, Fluffier Trail Mix
Below is my favorite lunch box (because it has compartments to put yummy food in) and my friend, Kelly, came up with them.
What do you put in your kid's lunch box?
---
$19.99 ($5.00 / Count) $13.95 ($3.49 / Count) Buy on Amazon.com
As an Amazon Associate, I earn from qualifying purchases.
---
Other posts you might like:
---

We arrive at the end of summer and it is time to start packing those lunch boxes for school. How can we make them better?...
---

It seems like every visit to the grocery store is a shock. You want to charge me how much for those crackers?...
---