Top 10 Vegan Snacks
Shhhh....don't tell anyone but it can be easy to be a vegan. Why?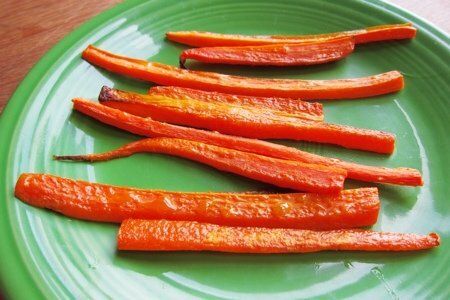 You don't have to give up chocolate! If you buy a good quality chocolate, it will have a higher chocolate content, pure ingredients and no additives. The ingredients will be simple: cocoa, cocoa butter, lecithin, sugar and sometimes vanilla.
Lesser quality chocolates are frequently not vegan. They have a long ingredients list, which, along with cheap fillers such as food starch and artificial flavorings, will often contain milk, milk solids or milk fat. But, you don't want to waste your money on these anyway.
Of course, there is the problem of BACON (sshhhh).
Here are 10 vegan snack ideas that will make you almost forget bacon :)
This list doesn't include the obvious - food like apples and peanut butter, mandarins, nuts, etc.
1.

An Entire Serving of "Fries" for 133 Calories

2.

A Healthy Substitute for Cool Whip

3.

Got A Blender? Try This No Cook Soup For Instant Deliciousness

4.

Eating Cookie Dough Just Got Healthier

6.

No Bake Lemon Balls: Healthy, Fast, & Yummy

7.

Turn Dull Beans Into A Potato Chip Replacement

8.

Love Salted Chocolate Caramels? Try This Healthy Candy Alternative

9.

Where's The Beef? A Better Burger
10.

Why Snack Girl Loves This Salad
---
Other posts you might like:
---

Snack Girl has a big announcement to make....
---

Snack Girl can't stop talking about fall. Perhaps, it is because she is swimming in falling leaves....
---