Snack Girl's List of Healthy Snacks
Healthy snack ideas are stacking up here on Snack Girl. Over the last year, I have posted a bunch of suggestions (some good, some not).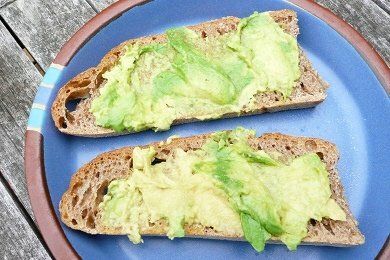 Snack-Girl.com is about choosing healthy snacks and the most obvious ones are whole foods (such as fruit or veggies). But, sometimes we need something packaged or are bored with the same old apple.
Here is a short list of healthy snacks that are some of my "greatest hits":
---
Homemade Snacks

Kale Chips


Avocado Toast


No Bake Brownie Balls


Banana Quesadilla


Cucumber Orange Water

---
Packaged Snacks

Emerald Cocoa Almonds Review


FAGE


Lara Bar


Cheese Stick


Kettle Baked Chips Review

---
Whole Food Snacks

Love Peaches


Beans and Rice


Veggies and Dip


Soft Boiled Egg


Pickles

Anyone else have some favorites they would like to share?
Want to read about snacks?
Colorful and Healthy: Carrot, Raisin, Cream Cheese Bite
A Beet Recipe For Beet Haters
Freezer Jam For Dummies
Want Fewer Dirty Dishes? Try This Healthy Trick