Top Travel Snacks
The holiday eating festival begins with a treacherous kick-off. Whether you are driving, flying, or taking the bus, the food venues on your trip are notoriously unhealthy.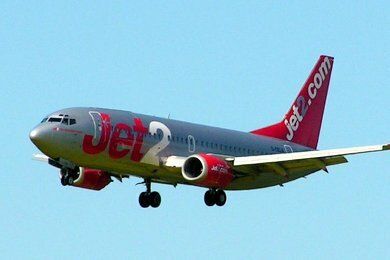 I recently flew to San Francisco for a FoodBuzz conference. I was stuck for 3 hours in JFK in New York, and 4 hours in Cincinnati, Ohio. You would think that as someone who writes about snacks, that I would be prepared, but alas.
What did I find? Well, what is significant is what I didn't find. No vegetables to be found except the mighty French Fries and lots of expensive food (mostly tasteless). So, what is a Snack Girl to do?
Plan!
Of course, we need to be realistic and getting out of your home for any trip is usually pretty hectic. I have included snack tips for during the trip if you run out of time to pack your snacks. The most economically and low calorie way to travel is to pack your snacks (but give yourself a break if it doesn't happen).
Here is a quick guide for your travel to Grandmother's house for the holidays:
---
Plane Travel
Before you go: Guess what? You can bring fruit such as Apples or Banana on your trip. Food must be wrapped or in a container. Unpeeled natural foods like fruit are okay, but half-eaten fruits must be wrapped.
From the Transportation Security Administration Website: http://www.tsa.gov/travelers/airtravel/assistant/editorial_1667.shtm
Pack your lunch, your snack, whatever you need to get you through. Keep in mind that there are almost no vegetables in airports so celery sticks, carrot sticks, radishes, cucumber all of this will be hard to find. Bring it with you.
Also, bring an empty water bottle. You will save yourself $2.50 just by filling up your water bottle in at the drinking fountain vs. buying bottled water. AND, you did something to save the environment.
Here are some things to buy if you are in a hurry:
Cranberry Snack Pack
Lara Bar
Ready Snax
Cheese Stick

During the trip:
Peeled Snacks
Coffee
Sparkling Water
Bagged popcorn
Baked Lays
Fruit Salad

---
Car Ride
Before you go: Pack a cooler! Pack your favorite drinks, fruits, and veggies. Make your lunch. Pretend you are going on a picnic. Almost anything you bring will be better FOR YOU than what you find on the road. Check out the plane suggestions above for easy on the go snacks.
During the trip: Okay, now you are on the trip and you didn't pack any food. Don't worry, you can still make good choices.
First of all, you are in a car so you can still stop at a grocery store instead of a fast food joint. Stop and buy some yummy Grapes or any other whole food. But, what if you can't find a grocery store?
What can you buy at the 7-11 or fast food venue to keep you going and still be nutritious?
Small Hamburger
Coffee
Sparkling Water
Bagged popcorn
Pretzels
Almonds

---
Please share your favorite travel snacks in the comment section below.
---
Want more like this?
Healthy Chocolate
A Dip that Won't Kill You
Replace Potato Chips - First Step