Healthy Snacks For Summer Camp
Snack Girl's kids started summer camp this week. The camp requested that I pack TWO snacks per day (as well as lunch) to keep my little ones from getting peckish.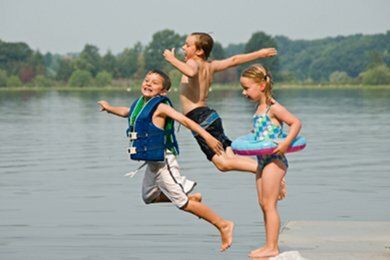 I am not the only one with this problem. Yesterday, Katherine reached out to us on FaceBook:
I am seeking everyone's advice: I pack lunches for my 3 daughters (ages 6, 13 and 17) to take to camp everyday. I need ideas beyond the sandwich. *No nut products allowed and they are kept refrigerated. Thanks!!!
My kids are 6 and 3 years old and I have to come up with 20 snacks this week! Yikes! (this freaks ME out and I'm Snack Girl!)
Just an aside, I'm not really sure that my 6 year old needs 2 snacks per day. Any thoughts on this?
Here is the list I came up with for myself and Katherine (in no particular order). Please add your suggestions in the comment section below.
---
Packaged Snacks
---
Whole Foods Mostly In Season

Watermelon


Blueberries


Raspberries


Banana


Strawberries Prevent Cancer


Love Peaches


Nectarine


Grapes


Cherries


Edamame


Mango

---
Homemade Snacks

Hard Boiled Egg


Overnight Pancakes


DIY Yogurt


Energy Bar Recipe


Buttermilk Banana Bread
and you can make your own granola WITHOUT nuts - just don't add them

DIY Cereal

Please share your snack ideas for camp below.
Want to read about snacks?
An Amazing Apple Pie Makeover In Two Minutes
Gourmet Chips For Healthy Snacking
What TO Have for Breakfast
What Everyone Needs to Know About Tostitos